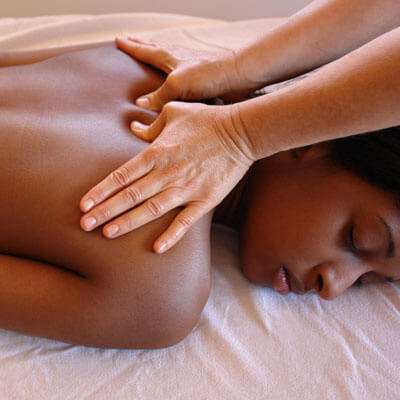 Massage Therapy
Considered part of integrative medicine, massage involves manipulating the soft tissues of the body to address various health conditions. Just about everybody can benefit from massage.
Offering an Array of Health Benefits
While some may think of massage as a luxurious spa treatment, there is a broad range of health benefits associated with the therapy. Massage can decrease stress, lower blood pressure, increase circulation and soft tissue healing, relieve physical and mental fatigue, strengthen the immune system, increase skin health, relieve pain and muscle tension, improve posture and gait, and so much more!
Our Techniques
The massage therapists at Foster Chiropractic & Wellness Center use the following methods:
Swedish
Deep Tissue
Injury
Sports
Prenatal
Hot Stone
Cupping
Myofascial Release
Cranial Lymphatic Drainage
Frequently Asked Questions
Q. How should a new massage client prepare for their visit?
By arriving 15 minutes ahead of their appointment to complete initial paperwork and consent.
Q. How is massage therapy at your practice different from massage at other chiropractic offices?
Our massage therapists provide all levels of massage depending on the need of the client/patient.
Q. Do you coordinate care with other providers?
Yes; for example, if you are being treated for an injury or accident, our massage therapists work with the other providers in the office to coordinate care.
Q. How do massage and chiropractic complement each other?
Massage and chiropractic are compatible holistic therapies that share the goal of our total well-being, not simply an absence of illness. Both offer natural, hands-on drug-free techniques. Massage and chiropractic can be used in preventative and restorative care.
Both also work to resolve the cause of our pain rather than treat isolated symptoms. Used together, massage and chiropractic can help you maintain optimal health and live life to the fullest.
If you receive chiropractic care without addressing related soft tissue problems, you may still experience pain and reduced mobility.
In addition, tight muscles and shortened fascia can reverse the positive effects of your adjustment.
We try to pair the two appointments to receive the best benefit of care.
Q. Do you offer a massage membership?
Yes, we do offer a monthly membership as well as pre-pays to keep visits affordable for our patients.
---
Massage Therapy Longmont, Berthoud, Mead CO | (303) 678-8300